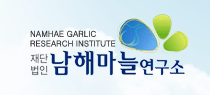 지방세포의 분화에 미치는 Acacia catechu 추출물의 항비만 효과
등록자

연구개발실

등록일
첨부파일

논문-2016-12-(토탈뷰티)-지방세포의 분화에 미치는 acacia catechu 추출물의 항비만 효과_2016.8.pdf

(693.3Kb) (35)
ABSTRACT The purpose of this study was to investigate the effects of catechu water extract on adipogenesis in
3T3-L1 adipocytes. 3T3-L1 preadipocytes were differentiated with adipogenic regents by incubation for 9 days in
the absence or presence of catechu extract ranging from 1∼200 μg/mL. The effect of catechu extracts on cell proliferation
of 3T3-L1 preadipocytes was investigated using 3-(4,5-dimethylthiazol-2-yl)-2,5-diphenyltetrazolium bromide
assay. The effect of catechu extracts on 3T3-L1 differentiation was examined by measuring intracellular lipid droplet
and triglyceride contents. These results were obtained from preadipocyte proliferation and adipocyte differentiation
of 3T3-L1. Catechu extracts inhibited lipid accumulation and remarkably decreased triglyceride contents in 3T3-L1
preadipocytes at a concentration showing no cytotoxicity. The anti-adipogenic effects of catechu appeared to be mediated
by significant down-regulation of expression of peroxisome proliferator-activated receptor γ, CCAAT/enhancer-binding
protein α, and sterol regulatory element-binding protein 1c proteins apart from expression of hormone-sensitive lipase.
We suggest that catechu extracts significantly inhibit adipogenesis and can be used for regulation of obesity.
댓글 개

|

엮인글

0

개
회원정보
미니박스
메일
쪽지
문자
채팅
포스트
친구맺기
친구제외
방명록
선물하기
파일박스
홈페이지
%3Ca+href%3D%22..%2Fnhgarlic%2F%22%3E%3Cspan+class%3D%22Klocation%22%3EHOME%3C%2Fspan%3E%3C%2Fa%3E+%3E+%3Ca+href%3D%22..%2Fnhgarlic%2Fgdata.php%22+class%3D%22Klocation%22%3E%3Cspan+class%3D%22Klocation%22%3E%EB%A7%88%EB%8A%98%EC%A0%84%EB%AC%B8%EC%9E%90%EB%A3%8C%EC%8B%A4%3C%2Fspan%3E%3C%2Fa%3E+%3E+%3Ca+href%3D%22..%2Fnhgarlic%2Fgdata.php%3Fmid%3D19%22%3E%3Cspan+class%3D%22Klocation%22%3E%EC%97%B0%EA%B5%AC%EC%86%8C%EB%85%BC%EB%AC%B8%3C%2Fspan%3E%3C%2Fa%3E